BIO FUEL PROJECT - JATROPHA VEGETABLE OIL PROJECT IN MOZAMBIQUE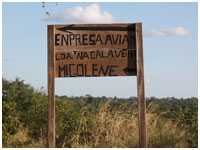 AVIAM Lda
Av Lucas Elias Kumato, 257
Sommerschield 1 - MAPUTO
Moçambique
Tel +258 828433218

www.aviam.it
info@aviam.it

AVIA Spa
Via per Pollone, 64
13900 - BIELLA (BI)
Italy
Tel + 39 015 2596211
Fax +39 015 2593197

C.F/P.IVA IT01775250028

Home
The present issue about energy, the global warming and environmental problems associated with extraction and use of fossil fuels have created the need to spread and maximize the use of renewable sources. In this direction, the demand of biofuels such as vegetable oils is growing and expanding for multi-purpose uses in energy sector. However, the utilization of vegetable raw materials for energy production implies a significant impact on food markets and is leading to the emergence of a conflict between food and no-food biomass market. Jatropha oil is different from other vegetable oils for two main reasons: Jatropha curcas grows in arid and marginal lands and its products are not edible.

Aviam Lda supports a project of cultivation and development of plantations of Jatropha curcas and production of vegetable oil.

From Jatropha curcas, a high percentage of vegetable oil is obtained not occupying arable land for food and not consuming drinking water.

In Mozambico: for the climatic and geographical position, for the efficient logistics network and the government policy in favour of the development of renewable energy sector.

The project aims to meet the growing demands for alternative energy sources and enhance the environmental, economic and social development of the region.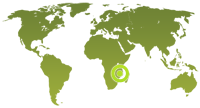 SELLING SEEDS
OF JATROPHA CURCAS